Restaurant Review –  Submited by LJ Guest Blogger
Date- Thursday-September 29th, 2016
Brief description, location. etc.
The Waterfront Restaurant in Wyandotte, Michigan, 507 Biddle Avenue, 734-286-9046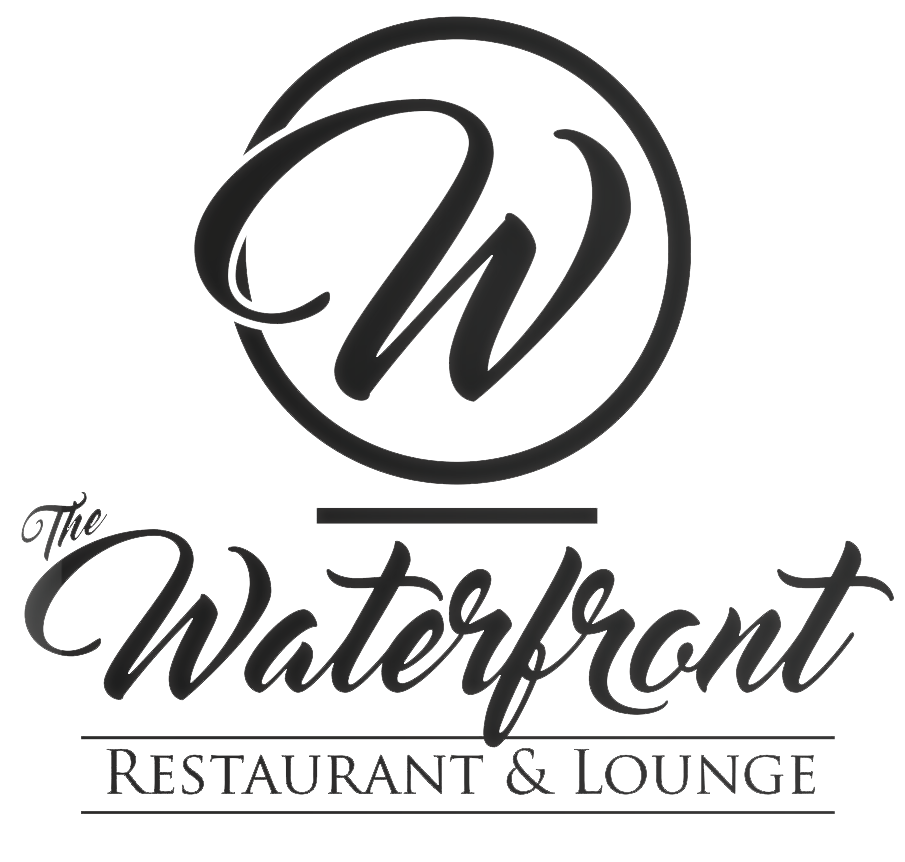 http://www.thewaterfrontwyandotte.com/
Phone – 734-286-9046
As Terry and I finally had our dinner plans in order for this Thursday night, we set out for our destination, The Waterfront in Wyandotte. I had been there once before with my mother and daughter at the start of summer. As Terry  and I were given a very warm welcome, we chose a table by the windows facing the jazz band that was playing so we could catch-up. Derrick was our server and he was a delight! He provided just the right pace for us and had great knowledge about the specials and menu items, even giving a little insight into some of the favorites.
Ambiance – As to the ambience, please bare with me- I promise this is going somewhere. When I mentioned earlier that I had been here before, it is because if you're "a downriver-ite", you'll remember this spot as a past nightlife or club/bar, but not as a wonderful dining spot. My first, image was really still resonating in my mind, I'm sorry to say. This visit, I'm happy to admit, it did not. The space has turned into a sleek, modern, clean feel, but also keeping some character of a waterfront restaurant. It does bring to mind a few establishments I visited on the East coast not too long ago. It is a fantastic view from just about anywhere in the dining room, and this night, with the rain and a little wind coming off the water,the restaurant provided a very cozy and comforting place to be.
Meal that was consumed –  Our first order of business was a liquid refreshment. Terry had a glass of the 2013 Souverain Chardonnay. This wine was lemoncream pie and butter with a froth at the end. Terry loved it ! I started with a Hendricks mule and I must say , it was one of the most balanced drinks I've had in a long time! Well done!
Next, on to the food! Terry started with the crab stuffed mushrooms. They were perfectly prepared, all of the flavors melding together and the mushroom not being well, mushy, but keeping its structure and texture. I had the spinach artichoke dip that came with toast points. I loved that this was almost like a gratin-style dip. Hot and bubbling when it hit the table and the toast points were also still warm. Each bite brought all the flavors of spinach, artichoke, butter and garlic to my taste buds, and I couldn't wait for the next bite!
As I'm a bread lover, I requested bread and it was heavenly. Warm and crusty (French I think), bread slices with butter on the side. Then followed our split Caesar. Fresh crisp romaine lettuce with wide ribbons of fresh Parmesan cheese. I really enjoyed this salad. The dressing was delicious and creamy, with some vest from the fresh garlic. It paired perfectly with the Souverain chardonnay that we were both enjoying now.
The main attraction brought us to Chicken Marsala for Terry ( this is one of Terry's recipe specialties, so she wanted to try their version) – with a double side of green beans, as she's staying away from carbs a little bit. I enjoyed the chicken special- lightly breaded boneless skinless chicken breast sauteed with spinach with borsion cheese sauce.  It is traditionally served over rice, but I requested it over pasta. Thank you once again for your indulgence. It was superb! Pasta was al-dente, spinach freshly tossed in and cream sauce not overly done! I didn't try Terry's entree of marsala but she said it was awesome! So now that we're both so full- of course we can't miss the grande finale! I ordered the special- a combination key-lime pie with a lemon meringue layer on top on a beautifully lite crust! Talk about pillows of citrus cream! It was a perfect ending to a delightful dinner and once again the wine of choice was still very much enjoyable with this dessert ! As Terry finished her chocolate and B-52 after dinner cocktail, we brought the evening to a close.
The portions here are generous and my husband thanks you too!
Quality –  the quality of the food was outstanding and extremely fresh !
My lunch/dinner companion – Once again Terry, thanks for your diligence in getting this all together. I appreciate your food knowledge and passion.
In my opinion ……. The Waterfront Restaurant is a fantastic venue for brunch, lunch, dinner scenery, or also, as on this occasion, some jazz music. The atmosphere and food will be long in my mind. I'm thankful you've really turned this spot into such a beautiful restaurant. You've somehow managed to modernize the space without losing the character of our area's long histories. I believe this will be a favorite downriver destination. And a very big Thank you to Jason and Amanda D'Herin, your graciousness could not be matched!
LJ
Terry's Note: What else can I say, my good friend LJ speaks with such eloquence and passion about GOOD FOOD & wine, two of my very favorite things!  Thanks for sharing the awesome review LJ!